Nornda Automotive
Adelaide based company well known for its high quality manufacturing established more than 40 years ago. Famous for its brands Romac, Rollmaster and JP Performance. Nornda produce some of the finest and most comprehensive range of Harmonic Balancers and Timing Chains for most popular makes and models.

Davies Craig
In 1971, belt-driven fans were the only option for automotive cooling. Searching for a more efficient method, Australian engineers Daryl Davies and Bill Craig created the Thermatic Fan. DAVIES CRAIG was formed to manufacture the new electric fans, and has since developed a comprehensive range, covering most makes of vehicle. A DAVIES CRAIG innovation, electric cooling has now become a standard feature on most of the world's new cars.
Whatever your automotive cooling needs, DAVIES CRAIG has the fan, electric water pump, viscous clutch, oil cooler and the system for the job. The ability to quickly adapt to the specific requirements of both new and exsiting customers has been a major factor in our success. Today DAVIES CRAIG "tailor made" cooling systems are supplied as original equipment to automotive manufacturers & the aftermarket throughout the world. DAVIES CRAIG was established to satisfy a market need and our ongoing investment in Research and Development will ensure we continue to provide better and more efficient products. Our facilities include a fully computerized wind tunnel, balancing machines, flow rigs and pressure testing equipment to ensure the highest quality standards.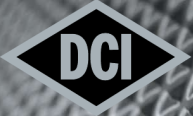 Diver Consolidated Industries (DCI)
An Australian owned company established in Melbourne during the early 1930's.
Following years of sustained expansion and growth, DCI is now regarded as a major component manufacturer to the Australian automotive industry. DCI also supplies goods to other diverse industries: trucking, marine and bio-medical to domestic and export markets. DCI enjoys an excellent reputation as a Dependable, Competitive and Innovative supplier.
Over the years DCI has built on its metal stamping foundation by diversifying into other manufacturing and processing areas such as;
– Heat Management Products (Heat Shields)
– Acoustic Shields
– Chassis Components and Structures
– Hinge Systems
– Robotic Welding
– Tool Design and Manufacture
– Powder Coating
DCI undertakes most key processes in-house. A great majority of our products can be processed from raw material to finished goods without moving off-site, thus maintaining our control on quality and cost.
Broad and vertically integrated manufacturing capabilities enable DCI to be a supplier of multiple product lines providing our customers with a consolidated purchasing opportunity.
DCI is firmly committed quality with business systems certified to ISO 9002, QS 9000, ISO14001 and TS16949.
We are proud to be the exclusive Australian licensee / technology partner of Multimatic Inc. of Toronto, Canada (hinge and closure systems, suspension technologies and body structures).

Speedflow
Speedflow has manufactured and supplied innovative and quality aerospace style fittings to the motorsport market in Australia and around the World for more than 25 years.
Speedflow's range of fittings are unique and innovative in design with strong full flow Hose Ends and Adapters which are not made the conventional way by brazing but are bent in specialized equipment to produce a compact solid one piece bend.
These bends are as low and strong as forged fittings but with the advantage of a swept full flow bend.
Speedflow's alloy fittings are made from marine quality 6061 billet Aluminum for superior corrosion and fatigue resistance.
All steel fittings are plated using the Electroless Nickel process, which gives a uniform coating, providing a high degree of corrosion resistance and a degree of lubricity.
Brands Continued

Pedders Suspension
​Pedders has played a prominent role in the Australian automotive aftermarket industry 1950. In the summer of 2006 Pedders USA became a reality by selling specialised parts to automotive wholesalers and specialist workshops throughout the U.S. By 2010 Pedders USA had established industry partnerships with GM (General Motors), Lingenfelter, Richard Petty and Saleen. Pedders has been featured on TV with West Coast Customs and in magazines such as Supercar builder.
For each new chassis Pedders USA develops an integrated and engineered suspension solution. There is no fixed formula. Its not an exact science. Our people identify the weaknesses in the OE suspension and develop Pedders components to correct them. We think like OE engineers, but without interference from sales, marketing and finance. We manufacture our Pedders parts to suit the automotive enthusiast.
We started in the USA with the fastest wide-body GTO on a road course. Next the fastest Chrysler 300C. Then Pedders USA's G8 and 5th Generation Camaro. When we moved to Ford, the results with the Saleen Mustang were the same. Our 'supercars' are developmental vehicles with purpose. We upgrade everything to make certain that we are testing at or above the levels of performance our customers will reach. We document every step of our development in enthusiast forums so they can benefit from our hard work.
Ride quality is subjective. Our test cars serve as daily drivers. As we do our R & D work in AU and in the USA, the goal is to achieve a Pedders feel: the ideal balance between civility and performance handling.
Pedders USA does not build parts for race cars. We make parts for the enthusiast driver that just happen to do extremely well on the race course. A fully Pedderised vehicle feels like a factory hot rod. It is quiet. It is comfortable. It handles. Our HHR SS Camaro on factory wheels and tires holds a steady .98 Gs on the skid pad. Pedderised the GTO, 300C, Charger, Challenger, Magnum, G8, Camaro and Mustang all pull more than 1.1 Gs on the skid pad while delivering high quality ride. That is the Pedders USA difference. We make bits that you will enjoy when you are behind the wheel.
When we think about Pedders USA, we think about our people. We know we are not making bits for cars. We are making bits for people that are passionate about their car. We make them for you. Everything we do is driven by you!

G & G Technics
Founded by Glen Duffy in 2003, G & G Technics is an Australian business dedicated to the design and manufacture of innovative specialist tools.
These tools enable the Automotive Technician to carry out what is sometimes the most difficult repairs quickly and efficiently.
Sold throughout the world, G & G Technics produces a range of tools including;
Harmonic Balancer pullers
Power steering/water pump pulley removers
Wheel bearing remover/replacing adaptors
Ball joint and Suspension tools
All designs, research and development is carried out in house and our products are covered by Australian and International Patents, this ensures that G & G Technics customers won't see a lesser quality product that undermines the value of your purchase.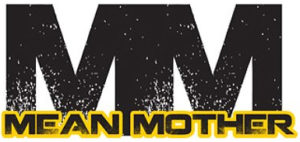 Mean Mother off-road products
The Mean Mother brand of 4WD winches & recovery equipment is exclusively owned by Haigh Australia. We have been servicing the automotive aftermarket industry for over 40 years and today we are recognized and respected for our diverse range of automotive & lifestyle products and brands. With our head office based in South East Queensland, we have offices & distribution centers capable of servicing the entire globe with a strong focus towards product development, marketing and direct to customer sales representation. Our extensive warehousing and route to market capabilities are the backbone of our continued success.
The Mean Mother brand represents strength, quality and durability across all platforms with a significant emphasis on innovative quality control and testing procedures. Our exciting new retail packaging and extensive range of winch designs & configurations has found immediate traction with retailers and consumers. The recovery side is also well serviced with an extensive range of products chosen to meet the needs of 4WD enthusiasts. We have a comprehensive warranty and back up service with specialist staff to answer your enquires and a full range of winch spares and accessories.
Mean Mother products are not only built tough, they are designed to provide fault free operation under the toughest of Australian conditions. If you are looking to "Explore your Limits" with confidence then you can't go past Mean Mother.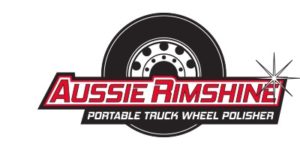 Aussie Rimshine
On Vehicle, Quick, Easy, Efficient
The time saving way to polish your truck and coach rims. With the Aussie Rimshine Portable Wheel Polisher, you'll polish a rim in minutes, saving time with no removal or refitting of rims.
Don't waste time removing and replacing your wheels, insert the machine into the rim and turn on for a brilliant finish. It's the fast and efficient way to restore your dull rims.